Help For Victims Of Age Discrimination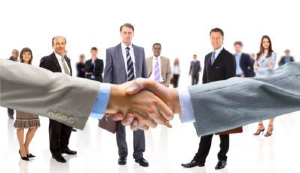 You deserve to be recognized for the number of years you work for your employer; you shouldn't be punished for it. Loyalty is hard to come by, and a longtime tenure should be encouraged. The moment you receive notification of your firing is the time you need to contact a lawyer. Listen carefully as your employer reads a formal statement and offers you a settlement and release to sign — the layoff may be based on your age. Before you sign anything, take action and hold your former employer accountable for possible violations of the Equal Employment Opportunity Commission (EEOC) laws.
Be Aware Of The Various Signs Of Workplace Age Discrimination
Age discrimination does not always fall under the wrongful termination category. Being passed over for a promotion in favor of a younger employee with lesser experience could be considered age discrimination. Important projects being assigned to younger workers who lack the skills may be another indicator.
Ohio employment attorney F. Benjamin Riek III treats each client individually. He can review your severance agreement to identify any flaws in its enforceability. Noncompete agreements often place unnecessary limits on a job search. It could mean that continuing your career would require moving a significant distance from your current home. It might mean exploring options in a different field.
Contact The Law Offices Of F. Benjamin Riek III in Akron
Protect your rights against acts of age discrimination. The steps you take to fight age prejudice in the workplace help not only you but also your co-workers and other professionals. Fill out our intake form or call today.